We are an interior design concept company specializing in Authentic Southern European Style.
We showcase products suitable for Beach Houses, Lifestyle Blocks, Lodges, Wineries as well as existing and new homes.
Our products have an extensive amount of handwork and craftmanship which gives texture, softness and grounds any concept.
YOU ARE MOST WELCOME TO VISIT OUR SHOWROOM
"Down the Driveway"
174C Marua Rd
Ellerslie
Auckland
 Mon-Thurs 9.00am to 4.30pm
 Friday 9.00am to 2:30pm
Sat-Sun By Appointment please call 09 5800120 to arrange.
LORRAINE ALLEN – DIRECTOR
Established in 1992, Lorraine brought something remarkable to the industry. "After visiting Mexico I saw the beauty and quality in hand crafted products. I saw a gap in the New Zealand market place for this type of product and that it would marry well with the New Zealand life style. "The craftsmanship in the product will never cease to amaze me!"
Since then at L.A.Imports, We live for Handmade.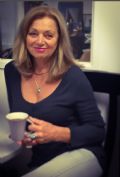 MICHELLE RIX-TROTT
Michelle joined the LA team in 2005, she has a sound knowledge of the Interior industry.
Michelle has a great eye for Spatial Design, which gives her the "know how" when it comes to furniture, lighting and door dimension and placement inside or out.
Having renovated her own home and helped so many clients over the years, she understands the process and also has a keen interest in architectural design.
She will be more than happy to assist you in your project any way that she can.
Being the first point of contact, we pride ourselves on her exceptional service and ability to provide solutions.